Erika Eleniak was born on September 29, 1969 in Glendale, a small suburb of Los Angeles where she spent the first 10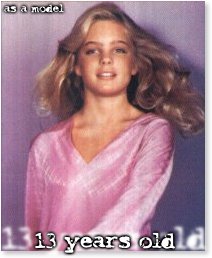 years of her life. She got her name from her Ukrainian great grand-father who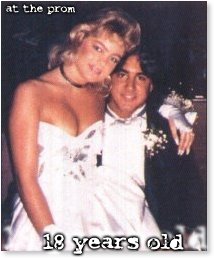 immigrated to the United States. Her parents got divorced very quickly. Her dad, who came from his native Canada with the dream of becoming an actor in Hollywood, did not succeed. At the time, he was going out with a lady working in film production, who put Erika on the path to being an actress. At 10, the petite blonde became a TV star by modeling for a maker of children's clothes. As an adolescent she moved on to doing advertisements for shampoos and motorcycles Harley Davidson. Then Erika Eleniak plunged into drugs and alcohol. Salvation came by chance on a Santa Monica beach. She was only 17 when she got to know Steve Ferguson. When she was 18 he signed her up to Alcoholics Anonymous and helped her through her detoxification. The situation became complicated when Robert (Steve's father) and Erika's mother got married. There was even talk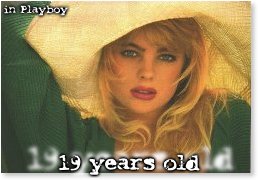 of Erika's marriage, but she never married Steve. In 1989 Erika wanted to be in Playboy and asked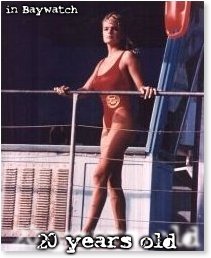 Steve to contact her with a Playboy photographer. He accepted Erika and she adorned July '89 issue Playboy in a provocative series of nautical studies. Year 1989 was very important to Erika. She won her seminal role in Baywatch which demonstrated she can "do more than just act the dumb blonde". While working on the Baywatch series, Erika met Billy Warlock. Neither of them was single, but their friendship slowly changed into love. He was the reason why Erika ended up leaving the show only after two seasons. But they relation hit the rocks,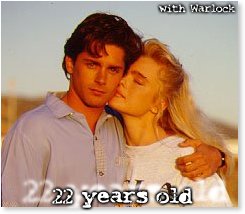 maybe because Billy confessed: "I can't bear anyone else to see her body". Her return to the movie scene was shattering. In 1992, she came to public notice in the movie "Under Siege" with Steven Seagal. The film was a huge success. She can be seen again in "Chasers", with a scene that seems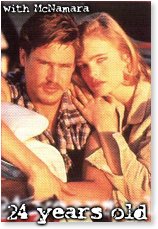 to have made an impression on most of the masculine population of the United States. William McNamara, her partner in this film, was also in her life. Her relationship with Billy Warlock, which was considered solid, fizzled out, without anyone really knowing why. Then Erika filmed another movie with William called "A Girl in the Cadillac". Erika also tried what in takes to play in an interactive game named "Panic in the Park", which was to my opinion very poor. While she was awaiting her charming prince, "I go out a lot with many different friends, but there isn't one that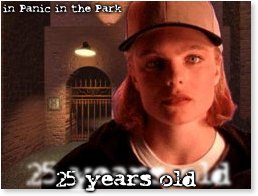 I would want to marry. Yet, I would like to get married. I can easily imagine myself living on a ranch in Montana with a family." she was filming. She played in "A Pyromaniac's Love Story", "Bordello of Blood", "87th Precinct: Heatwave" etc. Then in 1997 she finally found her prince. His name was Philip Goglia and they got married in the beginning of March 1998. It was a big day in Erika's life.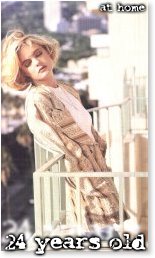 As she says: "It really was the best day in my life. It was magic, we got married in the morning in front of 80 guests and we organized a party in the Ritz Carlton Hotel of Marina Del Rey. It was a day with a lot of emotions: laughter, tears, happiness and anxiousness..." Happy couple spent their honeymoon in Hawaii, where Erika dreamt of returning. In the meantime Erika did 3 TV-movies: "Dead on Target" with Daniel Baldwin, "Charade" with Jack Scalia and "Assylum" with Michael Ironside.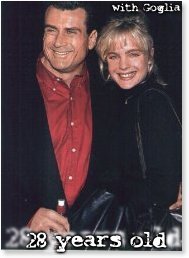 She also did 3 episodes of "Brooklyn South". She still had a lot of professional projects, but for the moment, she wanted to spend some time privately, in family. She was even planning to have kids. However Philip wasn't meant for her and in 2000 they got divorced. Appearing in two films in that very year, "The Opponent" and "The Librarians", Eleniak spent her free time as a volunteer with pre school children. It is a move that has delighted the kids ("The other day a boy called Eddie said: 'Miss Erika, I love you.' He just melted my heart", Erika says) and one would imagine, their dads alike. Erika then once again fell in love with an actor who she co-stared with in "The Opponent" and his name was James Colby. But their relationship didn't last long. Erika kept working and appeared together with Dean Cain in quite a good action movie called "Christmas Rush" (or "Breakaway" in some parts of the world). We even hoped we could see her in that nice red bathing suit again. David Hasselhoff was preparing to shoot "Baywatch: Hawaiian Wedding" with all the actors ever to appear in the show, but unfortunately, Erika had prior obligations. So now, we will look forward to see "The Good Teacher", "Brilliant", "Dracula 3000" or "Caught in the Headlights".
---