Here you can find few images from my short trip to Santa Monica. I was there on September 1997 and all pictures were taken on Thursday, September 4th 1997. There are just 3 images right now. I have few others and maybe I'll scan them later.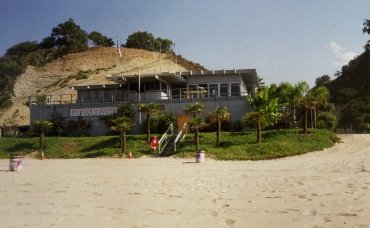 This picture shows Baywatch Lifeguard Headquarters. It's located west of Los Angeles on Santa Monica Beach. There was no Baywatch filming that day, but one day sooner when I was passing this building I saw plenty of people and trucks around. I guess they were filming... and I missed that.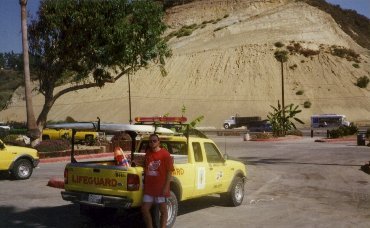 On this picture you can see me and Baywatch Lifeguard Truck. The picture was taken right behind Baywatch Headquarters, so the shadow you can see is from that building. It was about 10 a.m. and no one around. Lifeguards start working at about 10:30 a.m. (in September - they start sooner in July and August).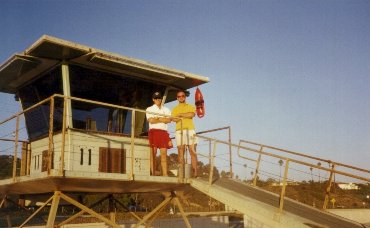 This picture features and real lifeguard. The picture was taken on Malibu beach and this lifeguard works in Zuma (few episodes were filmed here). To tell you the truth ocean is much nicer here in Malibu (bigger waves), but beach is nicer in Santa Monica.
Well that's it for today. Hope you enjoyed it as much as I did :)